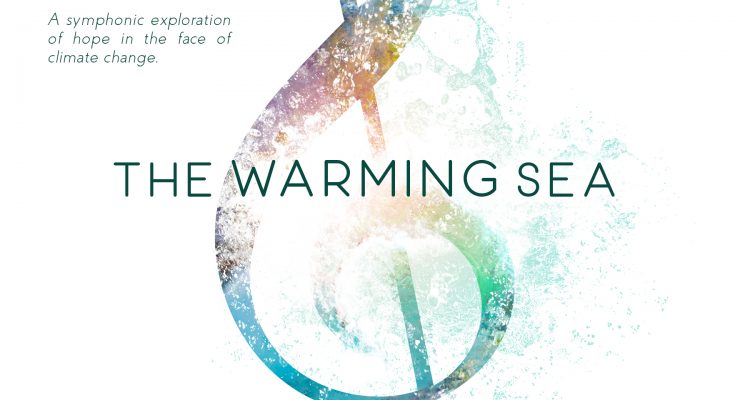 In recognition of Maine's climate research leaders, Maine's Bicentennial, and the impact of warming water to the Gulf of Maine, the Maine Science Festival (MSF) has commissioned GRAMMY award winner Lucas Richman to write a symphonic exploration about climate change in the Gulf of Maine. The Warming Sea will be a multimedia piece, with its world premiere at the Bangor Symphony Orchestra's March 22, 2020 concert (Masterworks IV: Sounds of the Sea) that will serve as the 2020 Maine Science Festival headliner event and is also a Maine Bicentennial event.
For The Warming Sea, the MSF has organized interviews between Richman and Mainers who have direct knowledge of climate change in the Gulf of Maine, including long time fisheries experts Robin Alden and Ted Ames; scientists and experts from the Climate Change Institute at the University of Maine, Bigelow Laboratory for Ocean Sciences, Maine Center for Coastal Fisheries, the Gulf of Maine Research Institute, Friends of Casco Bay, and the Maine Coast Heritage Trust.
Richman noted, "As we launched into this project, I only had the most superficial understanding about our ocean and the havoc that climate change is wreaking on the numerous plant and animal ecosystems that exist beneath the water's surface. In the process of learning more about the subject, a universal devotion and passion for the sea informed all of the discussions I've been able to have with Mainers up and down the eastern seaboard. It is now my task to wed the scientific data offered to me into a creative work that properly expresses that devotion and passion, hopefully serving to motivate the listener beyond a mere passive acknowledgment of our ever-increasing climate danger."
Dickerson explained, "Our hope is that these interviews and visits will help inform Lucas's composition by providing him the insights of others who can explain what is happening in/to the Gulf of Maine; what it means to Maine and the Gulf to be under the immense threat posed by climate change; and what is being done to mitigate it as much as possible. We also know that it is vital to ensure that the future have a voice, so the visits with students are a critical part of this project. I have no doubt that Lucas will compose a piece that captures what is at stake for Maine."
The MSF is grateful for the support of the Onion Foundation, the Maine Humanities Council, and Emera Maine (2020 Maine Science Festival Giga Sponsor) for this project.
The 8th Maine Science Festival is March 18-20, 2022, and the headliner event is at 7:00pm on Saturday, March 19, 2022 at the Collins Center for the Arts. After the concert, the MSF will lead a talkback forum with Richman and people he interviewed, to discuss their work, their thoughts on The Warming Sea, and ways Maine can move forward.