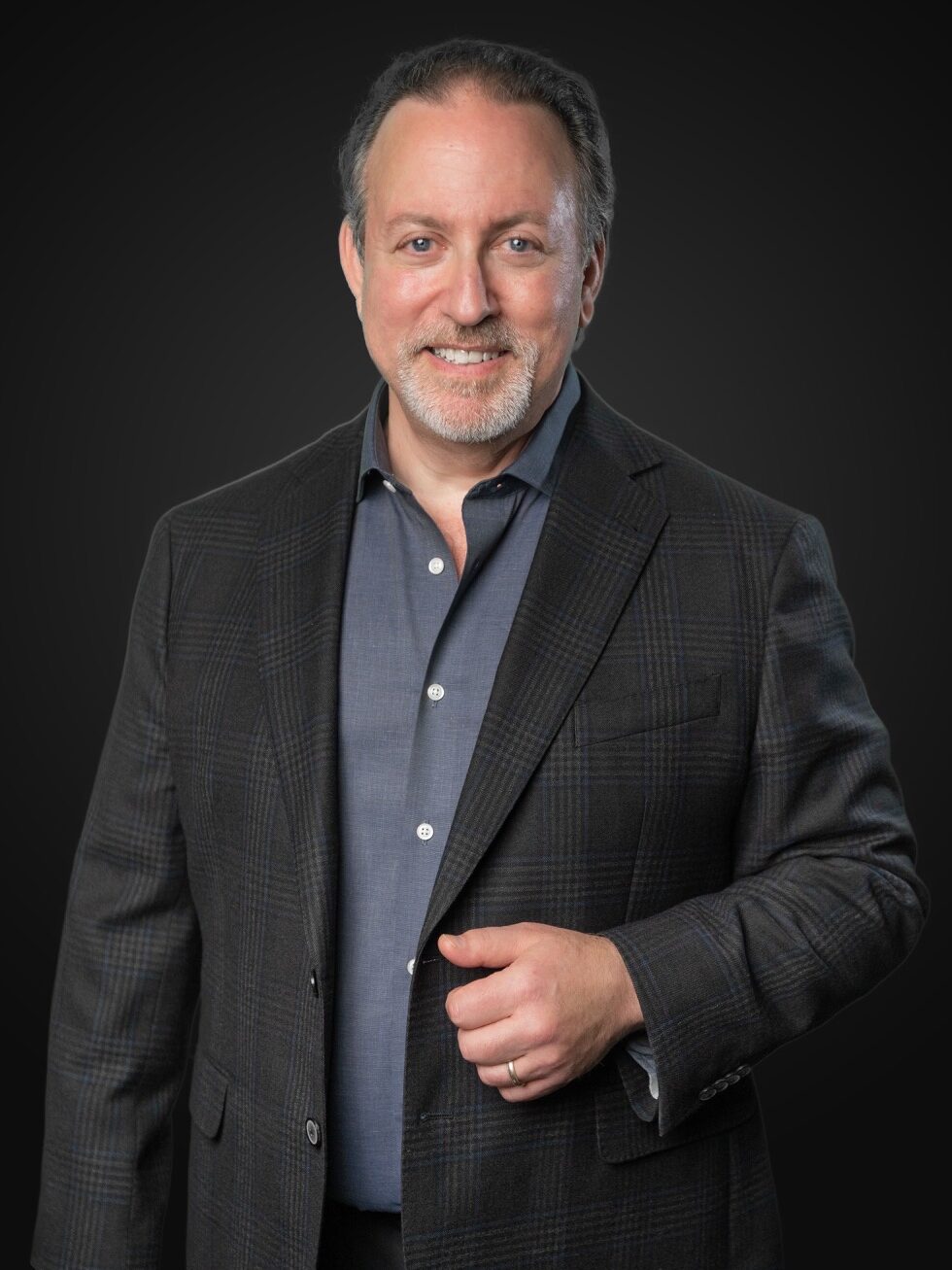 GRAMMY award-winning conductor Lucas Richman has served as Music Director for the Bangor Symphony Orchestra since 2010 and held the position as Music Director for the Knoxville Symphony Orchestra from 2003-2015. Over the course of nearly four decades on the podium, he has garnered an international reputation for his graceful musical leadership in a diverse field of media. In concert halls, orchestral pits and recording studios around the world, Richman earns rave reviews for his artful collaborations with artists in both the classical and commercial music arenas.
He has appeared as guest conductor with numerous orchestras including the New York Philharmonic, Philadelphia Orchestra, Boston Pops, Los Angeles Philharmonic, Baltimore Symphony, Indianapolis Symphony, New Jersey Symphony, Canada's National Arts Centre Orchestra and Toronto Symphony Orchestra, the Russian National Orchestra, the Oslo Philharmonic, the SWR Radio Orchestra of Kaiserslautern, the Iceland Symphony Orchestra, the Zhejiang Symphony Orchestra, the Orquesta Sinfónica Nacional and the Zagreb Philharmonic. Recent guest conducting highlights included programs with the Nashville Symphony, the Florida Orchestra, the Stamford Symphony, the Rhode Island Philharmonic Orchestra and the Israel Camerata Orchestra Jerusalem, as well as summer festival performances with the Cleveland Orchestra and the Philadelphia Orchestra.
In recent years, he has led performances with notable soloists such as Mstislav Rostropovich, Garrick Ohlsson, Lang Lang, Midori, Gil Shaham, Emanuel Ax, Yefim Bronfman, Frank Peter Zimmerman, Mark O'Connor, Andre Watts, Frederica von Stade and Radu Lupu. Mr. Richman has also conducted for a panoply of commercial artists that includes James Taylor, Michael Jackson, Pat Boone, Michael Feinstein, Gloria Estefan, Megan Hilty, Matthew Morrison, George Benson, Robert Goulet, Anne Murray, the Smothers Brothers, Martin Short, Tony Randall, Victor Borge and Brian Wilson.
Mr. Richman's numerous collaborations with film composers as their conductor has yielded recorded scores for such films as the Academy Award-nominated The Village (with violinist, Hilary Hahn), As Good As It Gets, Face/Off, Se7en, Breakdown, The Manchurian Candidate, Kit Kittredge: An American Girl and Flatliners; in 2010, John Williams invited him to lead the three-month national summer tour of Star Wars in Concert. Recent recordings he has led from the podium include Symphony of Hope: The Haiti Project (a project from within the film music community that has generated over $200K in donations), Noel Paul Stookey's recent solo release One & Many, and Marvin Hamlisch's final score, written for the Emmy Award-winning HBO movie, Behind the Candelabra.
Also an accomplished composer, Mr. Richman has had his music performed by over two hundred orchestras across the United States including the New York Philharmonic, the Boston Pops and the symphonies of Detroit, Atlanta, New Jersey and Houston. He has fulfilled commissions for numerous organizations including the Pittsburgh Symphony, Knoxville Symphony, Bangor Symphony, Johnstown Symphony, the Debussy Trio, the Seattle Chamber Music Society and the Organ Artists Series of Pittsburgh. His "Symphony: This Will Be Our Reply" was premiered to critical acclaim by a consortium of orchestras in 2019, including the Oak Ridge Symphony Orchestra (TN), the Bemidji Symphony Orchestra (MN) and the Los Angeles Jewish Symphony (CA). March, 2022 saw the premiere of The Warming Sea for the Maine Science Festival/Bangor Symphony Orchestra and Concerto for Violin and Cello: Un Pasto con Luciana e Mario was premiered by the Atlanta Musicians Orchestra in June, 2022. Upcoming commissions include Concerto for Violin: Paths to Dignity written for performances with violinist Mitchell Newman in 2023 and 2024.
September, 2015, brought the vaunted Albany Records release of a new CD, IN TRUTH Lucas Richman, which features the Pittsburgh Symphony Orchestra performing his Concerto for Piano and Orchestra: In Truth (Jeffrey Biegel, piano), in addition to his Concerto for Oboe and Orchestra: The Clearing (Cynthia Koledo DeAlmeida, oboe) and Three Pieces for Cello and Orchestra (Inbal Segev, cello). In November, 2009, as the result of an NEA commission, the San Diego Symphony Orchestra premiered his Behold the Bold Umbrellaphant, a setting of poetry by Children's Poet Laureate, Jack Prelutsky, which Jahja Ling and the SDSO recorded for release in December, 2011.
Recordings of Richman's music also include those featuring Giora Feidman (Variations for Clarinet and Cello), the Tiroler Kammerorchester InnStrumenti of Innsbruck (The Seven Circles of Life) and members of the Pittsburgh Symphony (Day is Done), the latter of which is an album of original and traditional lullabies composed and arranged by Mr. Richman as an aid for parents wishing to introduce their children to the joys of music. The CD, a companion children's book and a listing of Mr. Richman's compositions can be found through LeDor Group, Inc. at www.ledorgroup.com. More recent commissions have been released on recordings by the Debussy Trio and cellist D. Scot Williams.
Mr. Richman is a respected leader in the field of planning and conducting concerts for young people and his works written specifically for children have been featured in young people's concerts presented by numerous orchestras including the Atlanta Symphony, the Los Angeles Philharmonic and the San Antonio Symphony. Taking children's concert programming and musical education to new heights for the next generation, Mr. Richman is responsible for the creation of an animated guide to classical music, which is featured in full symphonic concerts. The character, Picardy Penguin®, has appeared with orchestras throughout the United States, including the symphonies of Knoxville, Bangor, Syracuse and Rochester.
Mr. Richman earned a Master of Music degree in orchestral conducting from the University of Southern California as a student of Daniel Lewis after receiving his Bachelor of Arts degree from UCLA in violin performance. He studied conducting privately with Fritz Zweig and Victor Yampolsky, and was also selected as a conducting fellow in master classes with Pierre Boulez, André Previn, Herbert Blomstedt and Kurt Sanderling. In 1988, he was one of four international conductors honored by Leonard Bernstein to share the maestro's podium for concerts with the Schleswig-Holstein Musik Festival Orchestra presented in London, Moscow and selected cities in Germany. Mr. Richman went on to serve as the Assistant Conductor for the Pacific Symphony Orchestra from 1988-1991, and then served as Assistant and Resident Conductor for Mariss Jansons and the Pittsburgh Symphony Orchestra between 1998-2004.
Mr. Richman gives back regularly to the community and future generations of musicians through his teaching, board leadership and his work in partnering musical ensembles with health care facilities in order to extend the healing power of music. Mr. Richman has served on the faculty of the UCLA Music and Theatre Departments, Stephen Wise Music Academy, Brandeis-Bardin Institute, American Center for Music Theatre and Pittsburgh's City Music Center among others. Mr. Richman co-founded the BMI (Broadcast Music Incorporated) Conducting for the Film Composer Workshop, which he has led annually since 1997, teaching conducting to over 160 of the leading film and television composers of this generation. Since 2000, he has been an integral faculty member and co-founder of "Notes from the Heart," an annual music camp produced by the Woodlands Foundation for young people with medical disabilities, completing a one-act musical in collaboration with Sara Pyszka, "One Single Voice," which serves to educate members of the able-bodied community how to better interact with members of the disabled community. In 2002, Pittsburgh's Race for the Cure commissioned him to write We Share a Bond, a song which was subsequently recorded by the Knoxville Symphony and, to this day, continues to raise money for breast cancer awareness. He has also served on the board of numerous community organizations, including the Joy of Music School, The International Conductors Guild, Young Musicians Foundation and the Knoxville Arts and Culture Alliance.
As founders of a nationally-respected Music and Wellness program, Mr. Richman and the Knoxville Symphony were the recipients of the 2006 Bank of America Award for Excellence in Orchestra Education, as well as a multi-year grant from the Getty Foundation. In 2007, BMI presented him with their Classic Contribution Award at the annual BMI Film and Television Awards Gala. He was also named Composer of the Year by the Tennessee Music Teachers Association in 2005. Mr. Richman received a GRAMMY Award (2011) in the category of Best Classical Crossover Album for having conducted the Royal Philharmonic Orchestra on Christopher Tin's classical/world fusion album, Calling All Dawns.