Oslo Philharmonic
November 27, 2019 at 7:00 pm
EST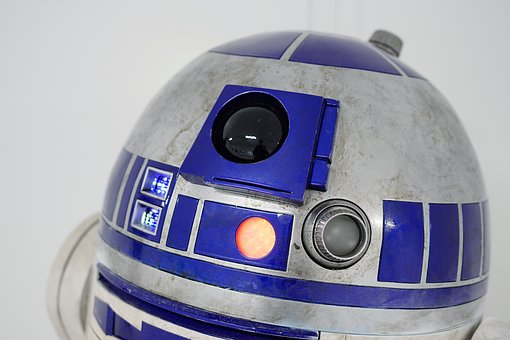 STAR WARS
Lucas Richman, conductor
A celebration of the most famous soundtrack in film history.
We celebrate the most famous soundtrack in the history of film as John Williams' epic accompaniment to the Star Wars films is performed in Oslo Concert Hall, live and with full symphony orchestra. The American conductor Lucas Richman, who is an authority on film music and works closely with John Williams, will guide us on the journey through the atmosphere, where we meet Darth Vader, Luke Skywalker, Princess Leia and other characters from the iconic films. And we suspect that the presence of the Empire will make itself known in more than just a musical sense … May the Force be with you!
John Williams (b. 1932) is responsible for creating some of the most evocative and moving but also symphonically grandiose film music out there. He has drawn his inspiration from Late Romantic symphonies, early modern music and works such as Holst's The Planets, but most of all from his own fantasy, creativity and superb powers of orchestration. The icing on the cake is the award-winning and unmistakeable musical universe he created from 1977 onwards to accompany George Lucas' series of films, Star Wars.
In Star Wars, the battle between good and evil is played out in outer space, in a galaxy "far far away". Accompanied by his mentor, the Jedi knight Obi-Wan Kenobi, the hero, Luke Skywalker spearheads an alliance which battles to save himself, the galaxy and the beautiful Princess Leia from the evil Darth Vader and his dark empire which is based on the space station the Death Star.
Aside from the explosive main theme, and intensely dramatic star wars music, the overwhelmingly massive Imperial March, accompanied by Darth Vader's chilling breathing is a favorite of many. Others have fallen in love with the lyrical themes which follow Princess Leia or her teacher Yoda, and in the many memorable moments throughout the series.
Tonight, Richman and the Oslo Philharmonic demonstrate the whole spectrum of Williams' unique cinematic universe. Welcome to an otherworldly musical experience!