"Concerto for Violin: Paths to Dignity"
November 13, 2022 at 4:00 pm
EST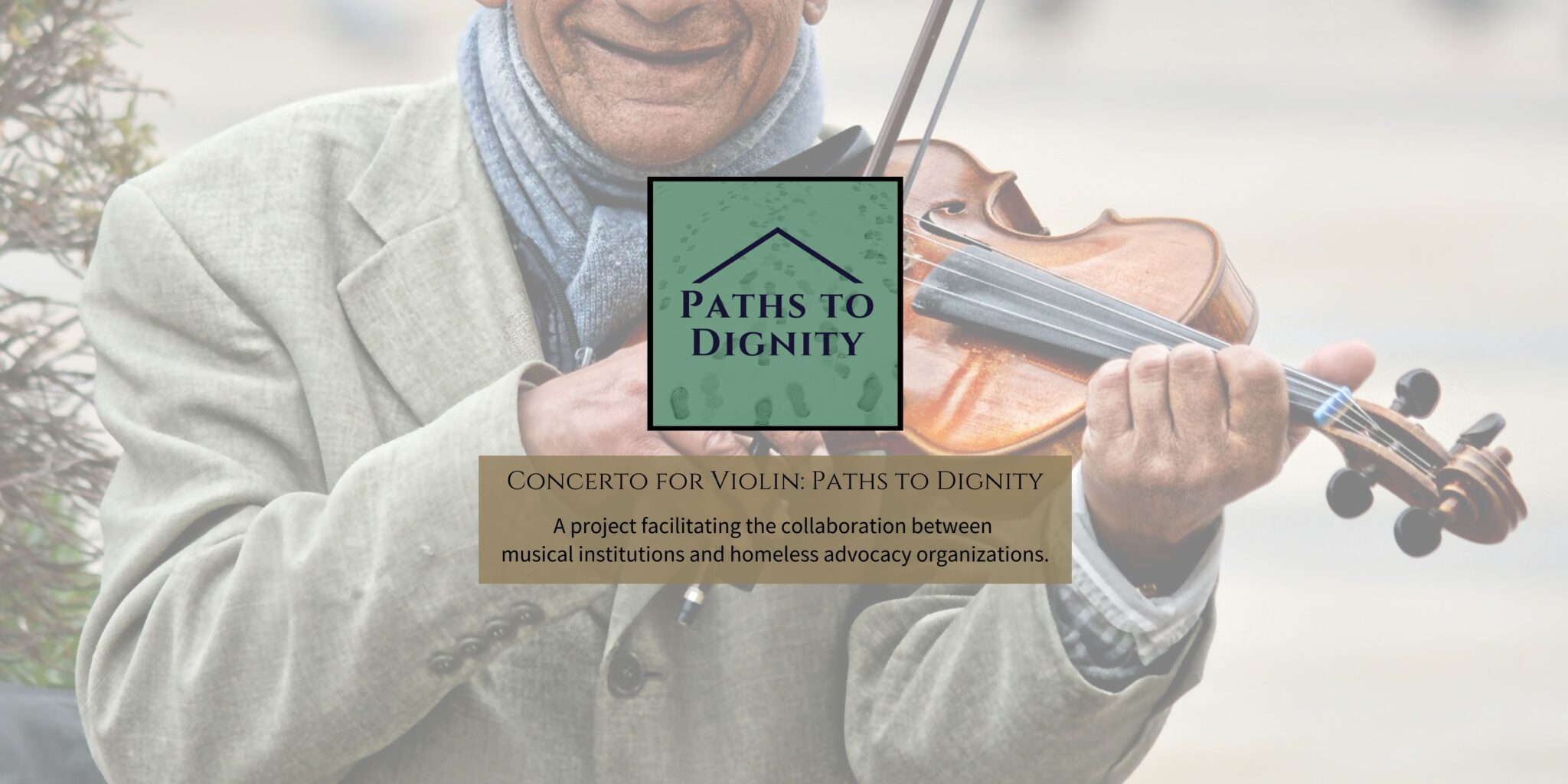 Raleigh Civic Symphony
Paths To Dignity: Music of Hunger, Homelessness and Hope
Dr. Peter Askim, conductor
NC State Chorale – Dr. Nathan Leaf, conductor
Jennifer Beattie, mezzo-soprano
Mitchell Newman, violin
In conjunction with Hunger and Homelessness Awareness Week, NC State's Raleigh Civic Chamber Orchestra will present a program entitled "Paths to Dignity," centered on the epidemic of homelessness, displaced persons and food insecurity in our communities and on our campus. The music will serve as a catalyst for meaningful discussions about the connections between homelessness and mental health, as well as the role the arts can play in restoring humanity and dignity to the ever-growing population of displaced citizens.
The event's centerpiece will be a concert program of music centered on community, dignity, and empathy by the orchestra under the direction of Dr. Peter Askim. The program will feature the NC State Chorale (Dr. Nathan Leaf, conductor), NC State faculty mezzo-soprano Jennifer Beattie and violin soloist Mitchell Newman. Mr. Newman and the orchestra will be presenting the world premiere of selections from Lucas Richman's Concerto for Violin: Paths to Dignity. In addition, the program will feature composer Reena Esmail's touching Take What You Need, a piece of music that centers on the real-world stories of the formerly homeless. The concert will be the culmination of an artistic residency by Mr. Newman and Mr. Richman, including community outreach, workshops with students, and performances in area homeless shelters.
In addition, the November 13 events will include a pre-concert showcase of community and campus organizations in the lobby and a post-concert panel discussion of artists, activists and scholars, centered on the arts as a vehicle to raise awareness and promote healing.